Federal and State Compliance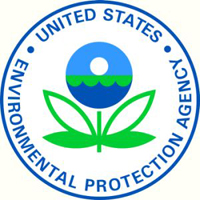 Medical waste removal and disposal and its impact on disease transmission and the environment continues to be a growing concern. What constitutes Medical Waste? Medical wastes and/or Clinical wastes are generated as a result of patient diagnosis and/or treatment or the immunization of human beings or animals. The subset of Bio medical wastes that potentially could transmit an infectious disease is termed infectious waste. The Centers for Disease Control (CDC), the U.S. Environmental Protection Agency (EPA), and the World Health Organization (WHO) concur that the following wastes should be classified as infectious waste: sharps (needles, scalpels, etc.), laboratory cultures and stocks, blood and blood products, pathological wastes, and wastes generated from patients in isolation because they are known to have an infectious disease.
Many regulatory bodies govern the labeling, handling, treatment, transport, storage, and disposal of Hospital Medical Waste, including: Department of Transportation (DOT) rules for the packaging and transportation of wastes; OSHA guidelines for worker safety, waste labeling and handling; the Resource Conservation and Recovery Act (RCRA), which governs the management of hazardous materials and wastes, including hazardous pharmaceutical wastes; Nuclear Regulatory Commission (NRC) radioactive waste management practices, Drug Enforcement Agency (DEA) regulations for handling and disposing of controlled substances such as narcotics; the Clean Air Act, which regulates emissions from incinerators; the Clean Water Act, which defines what may be disposed of down the drain; state environmental and health rules that define certain types of waste and determine the specifics of waste treatment, as well as requirements for storage, labeling, handling, and segregation. These regulations govern waste from hospitals, physician offices, dental offices and all other facilities that treat and diagnose patients.
Our Medical Waste Management Customers Include:
Hospitals
Labs
Dialysis Centers
Nursing and Rehabilitation Centers
Physicians
Dentists
And Many Other Industries that Produce Medical Waste or Sharps Waste
BioMedical Waste Solutions offers Group Purchasing Discounts. Leverage your buying power if you are part of a chain by contracting our services for each location.
Standardizing Pricing
Contract Consolidation
If your facility is part of a network of locations, let us know!